UNIT Parktech / wake park features
Wake Park features without a doubt contribute to increasing the value of your venue in the eyes of its' users. They also attract sponsors' attention. Possessing professional features such as kickers, rails, funboxes, ramps or sliders made out of high quality material will make your venue very competitive among others.
All Wake Park features are completely welded out of HDPE. Thanks to its' resistant construction, UNIT Parktech products are exceptionally stable and buoyant, and thanks to the properties of HDPE they are safe for all kinds of boards and water skis.
UNIT Parktech features are adjustable to different weather conditions – both summer and winter (snowparks).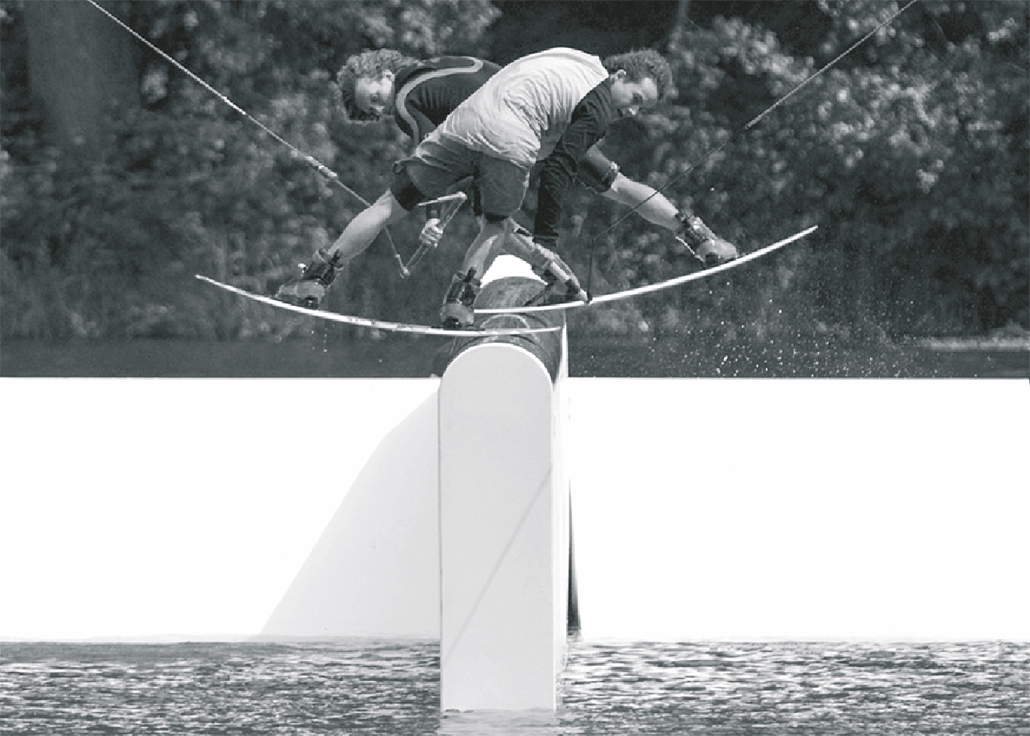 Tongue and groove installation
The tongue and groove installation of the wakeboarding features ensures a clean and seamless connection without any visible bolts or screws. The assembling of kickers, rails, funboxes, ramps or sliders is super easy – their installation is self-explanatory.
Modularity
Thanks to the features' modularity the expansion/extension or their reduction in size is easy and rapid.
We can also offer creating special features on request.
Stability
Thanks to its' hermeticity every feature of the Wake Park is an independent object, which does not require additional rafts, etc. All UNIT Paktech products offer incredible tilt stability. It is impossible to tilt them on water.
Advertising space
The wakeboarding features are made out of white material, which offers a perfect surface for your logo and your sponsor's ads. The special material ensures good adhesion of printing foil. We are also able to provide obstacles in different colors on demand of the client.
Shapes and sizes
The biggest benefit of UNIT Parktech products is the fact, that they were designed by wakeboarders for wakeboarders. There is also a possibility to design and create special features which are requested by clients and adjusted to their individual needs and demands.
Installation
The right anchoring of the features is crucial – we offer all necessary equipment. On the customer's request we are able to organize the transport, launching and anchoring of the Wake Park features.
—
To sum up, we can offer a complex creation of the Cable Wake Park, from the design of the water track, to its installation and testing.